When you are faced with a lot of information regarding data analytics, you just don't know what to believe. We're helping you out to answer the simple question – what are the use-cases around data analytics for enterprises to work on? We know that data analytics plays a vital role in the growth and success of an organisation. Organisations can gain valuable insights about their operations, employees, customers, and market trends through data analytics. And these insights can then be used to make better business decisions that can improve efficiency, customer experience, and growth of the organisation.
The phrase "data analytics" refers to, in the most rudimentary and basic form, the process of analysing datasets to derive insights from the information contained within these datasets. Data analytics techniques enable you to take raw data, process it, identify the patterns that it holds, and extract significant insights.
Here are a few examples of how data analytics helps enterprises in real life:
People Analytics (or human resources analytics) – People analytics can be a powerful means to analyse the whole recruitment to retirement cycle in organizations. For example, by analysing data about attrition rates, the decision-makers can identify the calendar quarters with the highest turnover and uncover the contributing factors. This analysis helps optimize resource allocation, improve recruitment processes, and address bias in recruiting and people management. When such information and insights are brought together, they lead to enhanced retention and better workforce management.
E-commerce – Companies such as Amazon and Flipkart leverage customer behaviour to perform market basket analysis, which helps identify popular products in specific regions and understand purchasing patterns. Organisations may better understand their customers and what they want to buy, by examining data about customer demographics, behaviour, and preferences.
Grocery Delivery – Companies such as Zepto, Big Basket and Dunzo use data analytics to decide locations of their dark stores or warehouses based on factors such as population density of an area, the number of customers residing in a specific location, and the origination of segments of orders from specific locations. For instance, a segment of customers might be ordering fruits regularly and another segment, residing just a block away, might be big on vegetables.
Unlocking the benefits of data requires the utilisation of appropriate data analytics tools and methods.  All the numerous data analytics methodologies available today, heavily depend on specialized systems and software that integrate AI and machine learning algorithms, automation capabilities, and other advanced functionalities.
Data Sources for Organisations
Businesses leverage various sources of data, both, internal and external, and these data sources can be obtained directly from customers and website visitors or acquired from other businesses. That's where the concepts of first, second and third-party data sources comes into play. First-party data refers to the data collected by a firm from its own sources and systems, while second-party data refers to data acquired from a trusted data collection entity. Additionally, third-party data refers to aggregated data purchased from a marketplace.
Building on A Culture of Data Analysis
Gathering data and making decisions based on potential insights form only a small part of successful data analytics operations. Utilisation of data effectively goes beyond using a robust business intelligence solution; it entails fostering a data-driven culture within the enterprises. By implementing appropriate reporting tools and gaining proficiency in data analysis and measurement, businesses can make informed, data-driven decisions that propel their growth and success.
Take the example of Netflix, where data analysts use predictive analytics to ascertain what their audience members would find interesting to watch. In fact, Netflix was able to place profitable bets after analysing an extensive volume of data, including over 30 million daily plays, 4 million subscriber ratings, and 3 million searches, to make informed decisions about producing highly acclaimed shows such as "House of Cards".
In summary, data analytics is a game-changer for companies. At Prescience, we help our customers embrace a data-driven culture and leverage the right analytics tools and methodologies to unlock the full potential of their data. Here is an example of how we helped an e-commerce company in optimizing its sales promotions using data analytics. (https://prescienceds.com/case-studies-whitepapers/accelerating-growth-by-optimizing-sales-promotions/)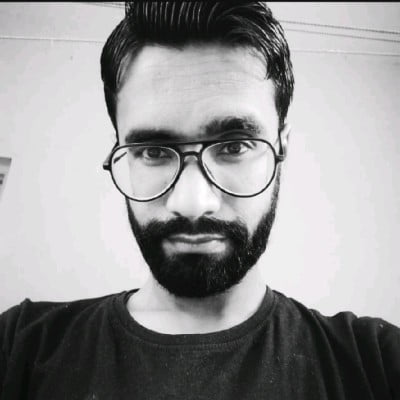 Nayan is a BI consultant with 6 years of experience in diverse domains such as Banking, HR Analytics, Gaming, Accounting, and Healthcare. His expertise lies in effectively interpreting data through visual representations.  In his leisure time, he finds joy in watching test cricket matches, playing table tennis, and engaging in stimulating tech discussions spanning various domains.