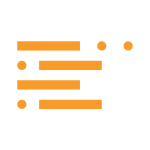 Our logo represents how we approach data and how we make it work for you.Our ability to unlock the knowledge hidden inside data and show it to the users is represented by data in Morse Code.Our Business Backward Approach of asking appropriate questions to solve business problems is represented by the inverted question mark.
Our method of generating insights by looking at data through the lens of both business and technology is represented by the inverted I.
APPLYING DATA SCIENCE 'BUSINESS BACKWARDS'
Our Mission
To simplify, contextualize and industrialize analytics by providing solutions that weave business and data skills with Machine Learning (ML), Artificial Intelligence (AI) & Deep Learning to deliver breakthrough business impact.
Our Thinking
AI systems are powerful only if applied to the right business problems - 'business backwards'. This means we first look at the use cases you believe in & the questions you need answered and then operationalize them, not vice versa.
How We Do This
A software only approach will not provide all the solutions; rather, it is to augment it with human powers & insights that quickly decipher patterns,and inferences.We combine software power and human intelligence at every step of the analytics value chain.
WE RECOGNIZE THAT DATA SCIENCE IS A TEAM SPORT AND WE PLAY WITH TOOLS, DATA, AND ALGORITHMS
Our Differentiated Approach
Creating Enterprise AI/ML applications requires a variety of talents to work together seamlessly. Our interdisciplinary high-performance teams bring strong blended expertise in the foundations of data science – math, data, computing and business. This enables us to be specialists in advanced analytics enterprise grade applications.
Business / Domain
Our business facing team is composed of seasoned enterprise executives who have previously worked with companies like TCS, Infosys, AIG, Mindtree, Microsoft, IBM, GE. They work seamlessly with your process experts to ensure AI/ML solutions will provide the most value.
Data Science
We have a specialist team in many sub-fields of AI who have graduated from premier technology institutes - IIT, NIT, IIIT, BITS, PEC, DTU, University of Florida to name a few. Our team applies the most advanced data science techniques to encode complex business processes.
Our Approach to Problem Solving
WE ARE A TEAM OF PASSIONATE AND INVENTIVE INDIVIDUALS THAT BRING IN A LOT OF EXPERIENCE IN SELLING, CONSULTING AND DELIVERING ADVANCED ANALYTICS SOLUTIONS IN ADDITION TO OUR EXTENSIVE EXPERIENCE WITH ENTERPRISE SOFTWARE.
This experience has led us to believe that the most successful data-driven enterprises get the link or the "translation" between the technical and business worlds right. This belief is the driving force behind Prescience and our sole purpose is to deliver simplified, contextual information and recommendations for business users.

Clarity of vision & purpose
We start every engagement by asking what will have the biggest impact on your business.
Visualize & Encode Problems
We visualize the interconnected nature of your business problems and design the approach.
We uncover new insights and then help you build capabilities to achieve improvements within your business areas.
We uncover new insights and then help you build capabilities to achieve improvements within your business areas.